There's no shortage of
outdoor activities
in Summit County for outdoor lovers, but fly fishing is definitely a major draw. With mountain streams, lakes, and rushing rivers, fishing enthusiasts have the opportunity to catch a
wide variety of fish
depending on where they go – and their patience level! Try your hand by visiting some of these favorite fly fishing sites across the county.
Enjoy the stunning view of the mountains at the Dillon Reservoir just north of Breckenridge, CO. Located 9,000 ft above sea level with 26 miles of shoreline, the water has plenty of brown, heavyweight, and rainbow trout swimming through water, as well as seven different types of salmon and Arctic char, so even those new to fish are very likely to catch a big haul. In fact, the lake is stocked with 50,000 rainbow trout every year to ensure a bit of luck catching something. If you're looking for a bit more peace and quiet, you have the option to take a boat out on the lake and drift in deeper waters, but most locals opt to wade in along the shoreline. If you finish fishing but don't want to go home, the lake also allows sailing and paddle-boating on the water.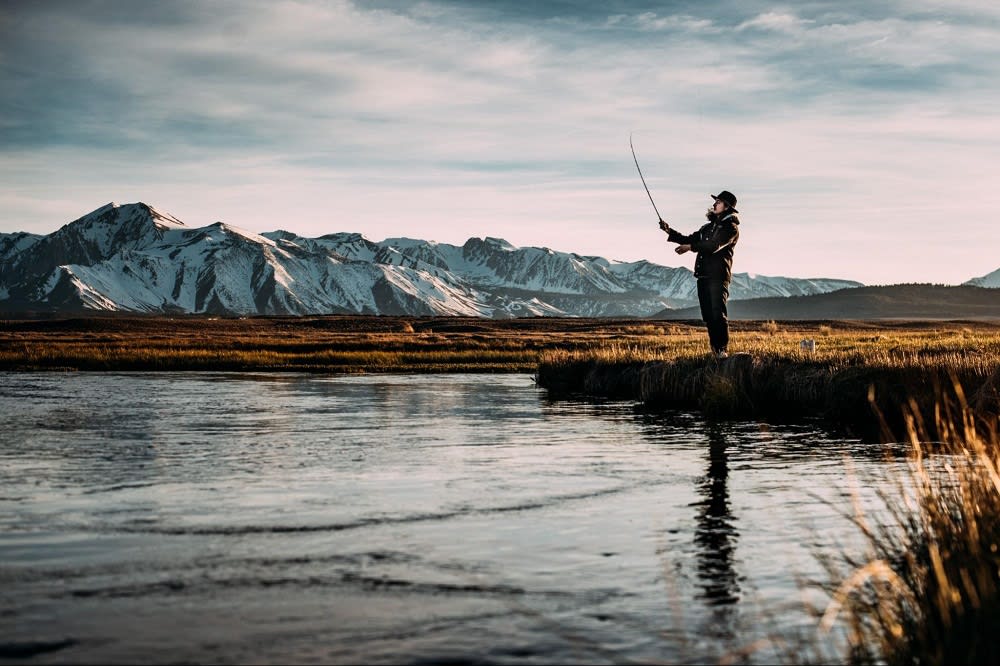 Running from the Dillon Reservoir to the Colorado River, Blue River is well-known among anglers, particularly due to its Gold Medal Waters designation, which signifies prolific trout fishing. The water is teaming with trout – primarily brown trout, but also rainbows and Snake River cutthroats. Towards the end of the year, fishers have luck catching Kokanee salmon. Due to the compact size of the river, catching anything can be a bit more difficult, so this is a great spot for experienced fishers looking for a challenge, but beginners may want to head to one of the reservoirs. In the winter, try your hand at ice fishing on the Blue River. If the fish aren't biting, visitors are permitted to canoe, kayak, or raft down the river, which also awards the opportunity to catch sight of vibrant wildlife, like deer or birds of prey.
If you're hoping to catch some cutthroat trout for dinner, the Clinton Gulch Dam Reservoir is a terrific spot. Nestled on the west side of the Tenmile Range, the water is full of fish, including the aforementioned cutthroat trout, as well as brown and rainbows. The area, just west of the Tenmile Range and less than ten minutes from Leadville, is quiet and generally not crowded, and the wildlife is likely to come out for a quick peek, allowing you some beautiful sightings. Take advantage of the 2.4-mile hiking trail that encircles the lake – it's not strenuous, and you just might find the perfect fishing spot.
South of Breckenridge, CO is another Gold Medal Waters spot, the South Platte River. One of the largest rivers in the United States and extremely popular among fly fishermen, the waters are always bustling with a variety of trout, including the hybrid cutbow and carp. Different sections offer different experiences. The Dream Stream is likely the most popular, as it has big fish just begging to be caught. In contrast, Cheesman Canyon is more challenging, although more rewarding, when you succeed. The Elevenmile Canyon stretch is the compromise between the two, with plenty of fish that make you work for your haul.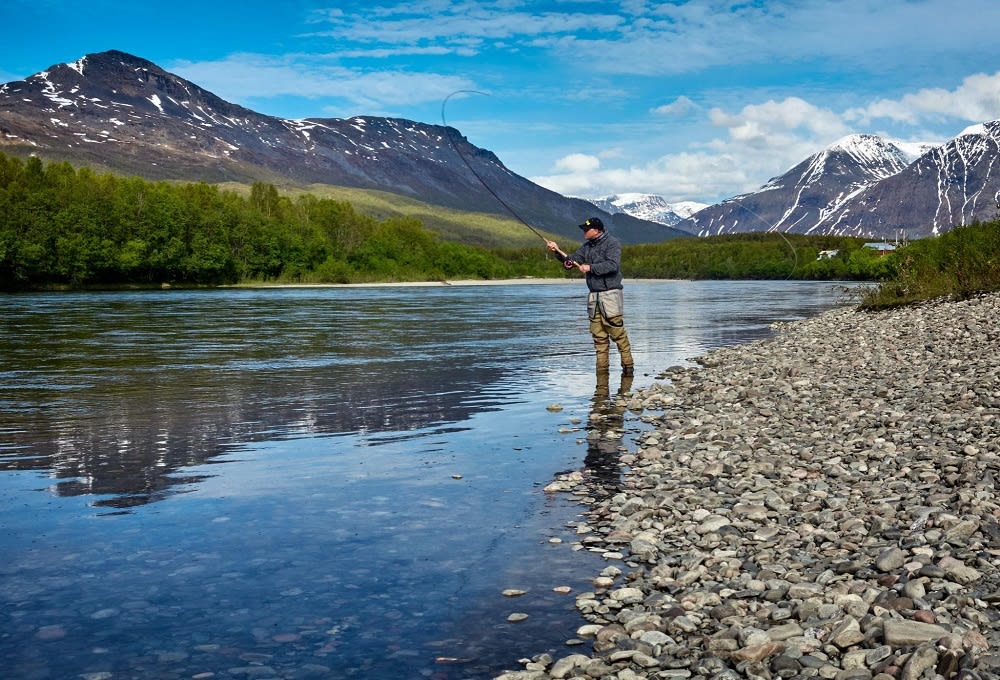 Just over Hoosier Pass in Park County, it's no surprise that the Spinney Mountain Reservoir isn't as popular as some of the Summit County fishing holes. However, the fishing opportunities are still amazing, and it's unlikely that the area will be crowded whenever you choose to go. Trout, perch, and pike abound, so you can easily catch enough to feed your family a fresh fish dinner after a day of peace and quiet in the water. Be careful of the weather, however – it's known to turn in an instant. If you want to enjoy other activities, the lake allows kayaking and canoeing, and the surrounding area is a birdwatcher's paradise.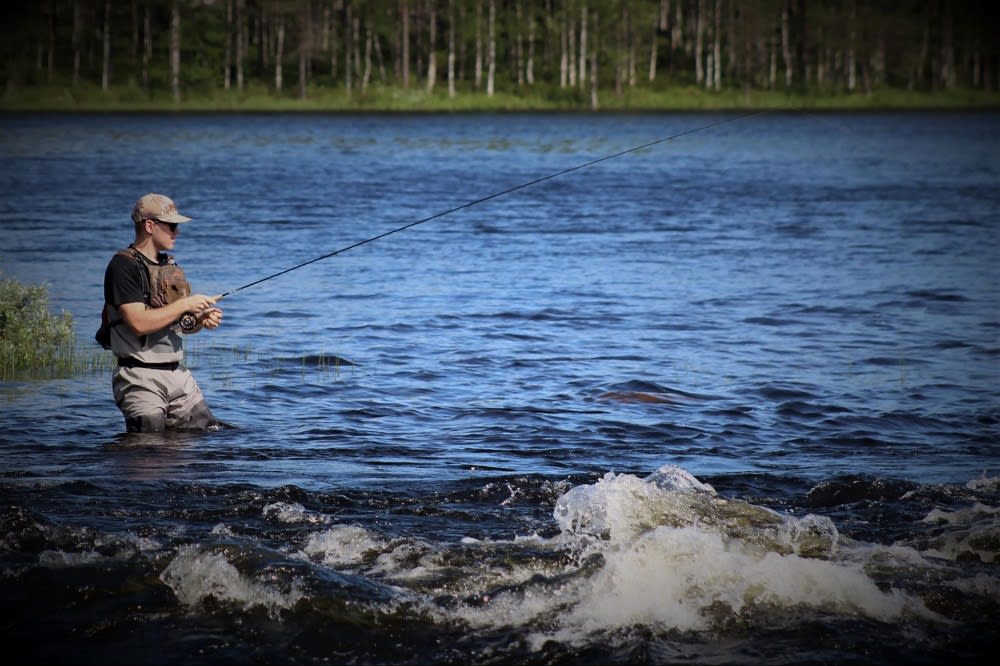 Along Ten Mile Creek, you can find spots for beginners with plenty of fish just begging to be caught or areas where the more experienced anglers go looking for more challenging hauls. Trout (brown, Snake River cutthroat, rainbow, and brook) and High County mackinaw swim through the running waters, and since they are plentiful, it's no surprise you're likely to see other wildlife nearby as well, particularly beavers building dams. Nondescript from the road, this creek isn't a popular or well-known spot, and the fish do tend to be a bit smaller, but for a peaceful day, it has amazing views, and you're sure to catch something.
Find Breckenridge real estate
If you love fly fishing, you'll love living in Summit County, Colorado. Whether you're looking at the
Breckenridge
cabins for sale or
Keystone
condos,
Randy Jeffrey
is the real estate agent who can help you find your dream property. As a
Colorado native
, he prides himself on helping people find the perfect town for the lifestyle they want to cultivate, and the perfect home to act as their sanctuary, and guiding them through the purchasing process to ensure that any potential problems are handled before they arise.
Working with Randy Jeffrey
means working with the best – you just have to focus on putting down roots, and he'll take care of everything else.