You've likely heard of Keystone for its world-class mountains for skiing and snowboarding. Did you also know that there are various other winter and summer sports bringing crowds to the quaint little ski town in the mountains? In the summer, Keystone draws crowds for activities like hiking, golf and mountain biking, while the winter months see the city bustling with folks hoping to score some fresh powder. Whether you prefer winter or summer in this Colorado mountain town, Keystone is always happy to have you, and so are the local restaurants. Read on for eight of the best restaurants in Keystone. You won't have to venture far from the slopes or the Keystone real estate search to have some delicious eats.
Keystone Ranch Restaurant
If you're looking for one of the most interesting and delectable restaurants in Colorado, look no further than Keystone Ranch Restaurant. Set among rustic elegance, the Keystone Ranch Restaurant takes the ski lodge aesthetic to new heights with antler-clad chandeliers, taxidermy-laden walls, and a grand brick fireplace in a wooden lodge. Wooden and leather-covered chairs and couches adorn the restaurant and serve as a place for diners to enjoy a number of dishes from soups and salads to bison ribeye, hanger steak, and truffle mac and cheese. Seafood lovers will also enjoy the pan-roasted diver scallops and brown butter roasted steelhead trout. The Ranch is reservation only and opens for dinner from 5 p.m. to 8:30 p.m., so make sure you book ahead.
Inxpot Keystone Coffeehouse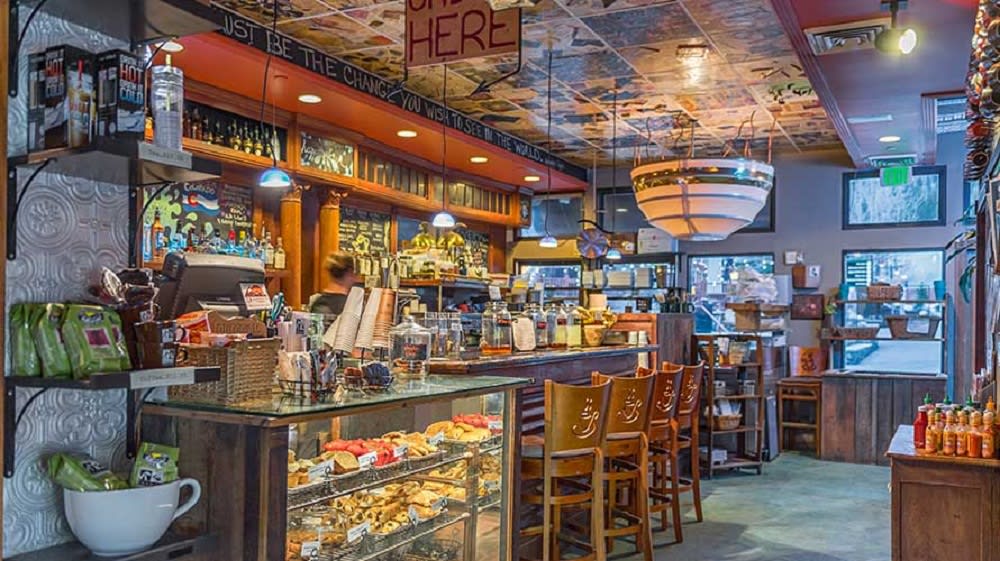 Photo courtesy of Inxpot Keystone Coffeehouse
If you're looking for an early morning spot to grab a coffee or even just a place to relax with a quick bite, check out Inxpot Keystone Coffeehouse. Those hoping to fuel up on caffeine before they hit the slopes will love the coffee options. If you need a little liquid courage for your first run, try one of their alcoholic shakes, specialty cocktails, or a more traditional martini or margarita. This quirky, chic spot is brimming with bites like sandwiches and soups for a quick lunch or dinner and an array of books to choose from as you unwind from your day. They're open seven days a week from 7 a.m. to 2 p.m., so make sure to get there early!
Kickapoo Tavern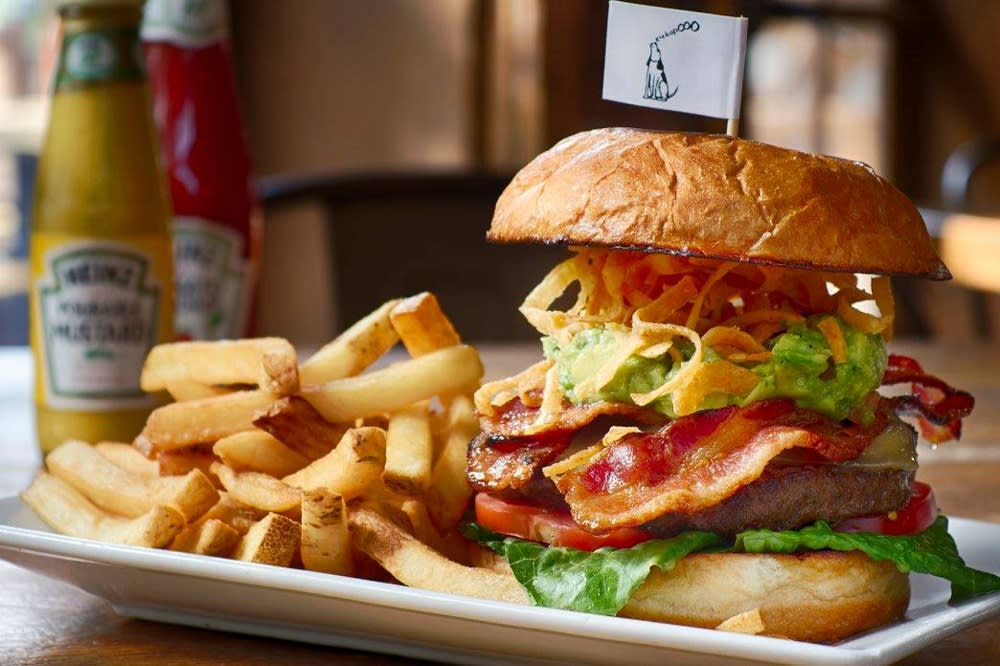 Photo courtesy of Kickapoo Tavern
If you're looking for a River Run favorite for casual eats and plenty to wet your whistle close to Keystone condos, be sure to check out Kickapoo Tavern in Keystone. Named after the moonshine from Lil' Abner, Kickapoo is also the name of a number of Native American tribes. With plenty of traditional gastropub favorites like building your own burgers, a buffalo chicken sandwich, and wings, they also have lighter fare and gluten-free options. They are open daily from 11 a.m. and have a happy hour from 3 p.m. to 6 p.m. if you make it off the slopes in time.
Snake River Saloon and Steakhouse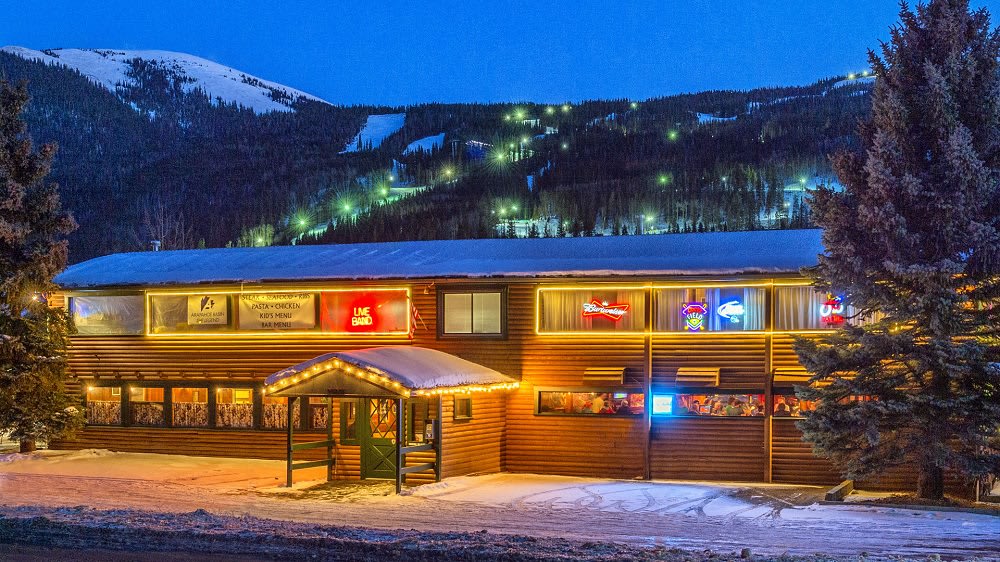 Photo courtesy of Snake River Saloon and Steakhouse
If you're looking for a spot with great eats and an even better live music lineup, then you've got to check out Snake River Saloon and Steakhouse in Keystone. With an extensive wine list, steaks grilled to perfection, and an apres ski happy hour, you're sure to find something you love. They also have live music and dancing on the weekends. It is sure to be an evening to remember at Snake River Saloon and Steakhouse. The bar opens at 4:00 p.m., and the dining room begins serving at 5:00 p.m. Reservations are encouraged.
Haywood Cafe
Regarded as one of Keystone's best breakfast spots, Haywood Cafe in Keystone is a one-stop shop for everything from great breakfast fare to your favorite drinks. Stop in for a little fuel with one of their delectable omelets, salads, breakfast burritos, or burgers before hitting the slopes. If you're due for a hearty Southern-style breakfast, the biscuits and gravy can't be beat. They are open every day for breakfast and lunch from 8:00 a.m. to 2:00 p.m. Be sure to get there early as it fills up fast during the busy breakfast hour!
Goat Soup & Whiskey Tavern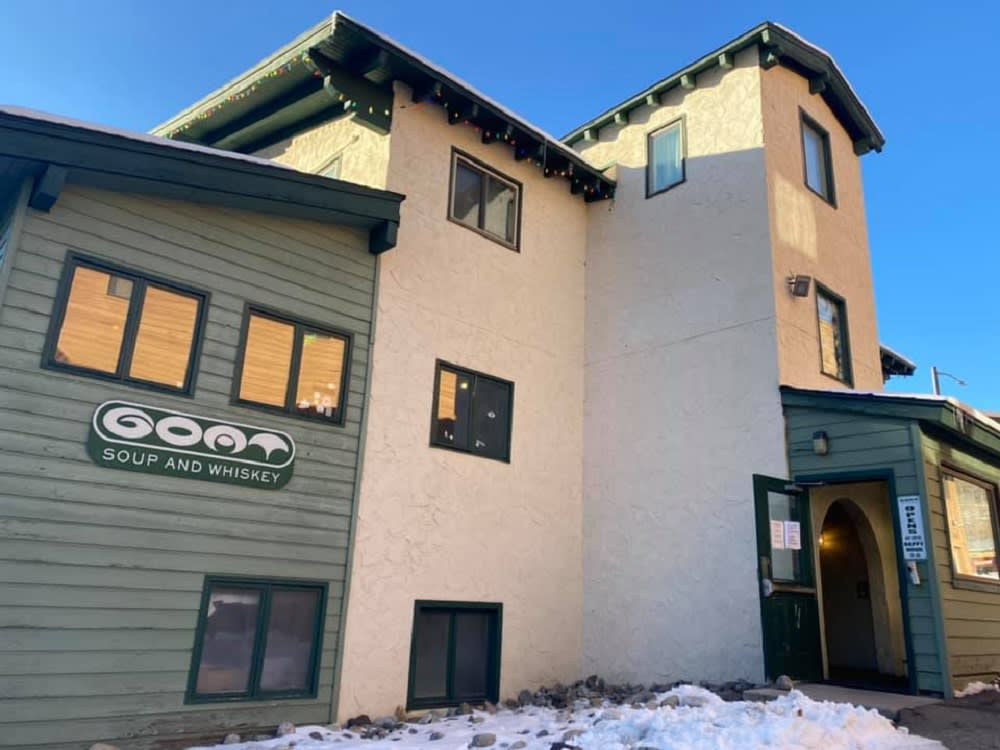 Photo courtesy of Goat Soup and Whiskey Tavern
Goat Soup and Whiskey Tavern serves up funky eats and delicious treats. Try the Philly cheese steak or the meatball sub for the Goat Soup take on some of the classics. If you're looking for something a little lighter, they also have a number of soups, salads, and wraps. They also carry veggie options for vegan and vegetarian eaters, such as the veggie wrap and fried mushrooms. They are open daily, beginning at 3:00 p.m., so you'll be able to grab something delicious straight from the slopes and before you head back to Keystone condos.
There is no shoACCOUNTrtage of delicious eats in Keystone. Whether you're looking for a light breakfast or a hearty biscuits and gravy brunch, there's plenty to get you going for the day. For lunch and dinner, you'll enjoy an endless array of options, from steakhouse fare to soups, salads, and delicious desserts. If it's cocktails and beer you're after, stop by one of Keystone's local watering holes or steakhouses for a unique experience. Food-lovers and snowsports fans rejoice! The options in Keystone are deliciously plentiful. You're sure to find something great to fuel up or cool down from your day on the mountain.
Begin your Keystone real estate search
Are you in town hitting the slopes or stopping by to check out Keystone real estate? Perhaps you're looking for Keystone condos to make the winter ski season that much more enjoyable. Whatever your specific needs, Randy Jeffrey is ready to help! He has helped a number of clients find the Keystone condos that suit their needs just in time to hit the slopes. Not only that, but he has also helped countless clients looking to sell their Keystone real estate for the right price. If you're looking to buy or sell Keystone real estate, Randy Jeffrey is happy to be your go-to advisor.